Red evening dress, perfect for red carpet events or any formal occasion.
This exquisitely shaped red 4 ply silk off-the-shoulder women's red evening dress with thigh-high slit will have the cameras vying for your attention. Available in all sizes custom made to your measurements.
An award-winning black-tie look for your custom made wardrobe.
Custom made to your measurements by Susanna Beverly Hills. For more information, visit us at www.Susannabh.com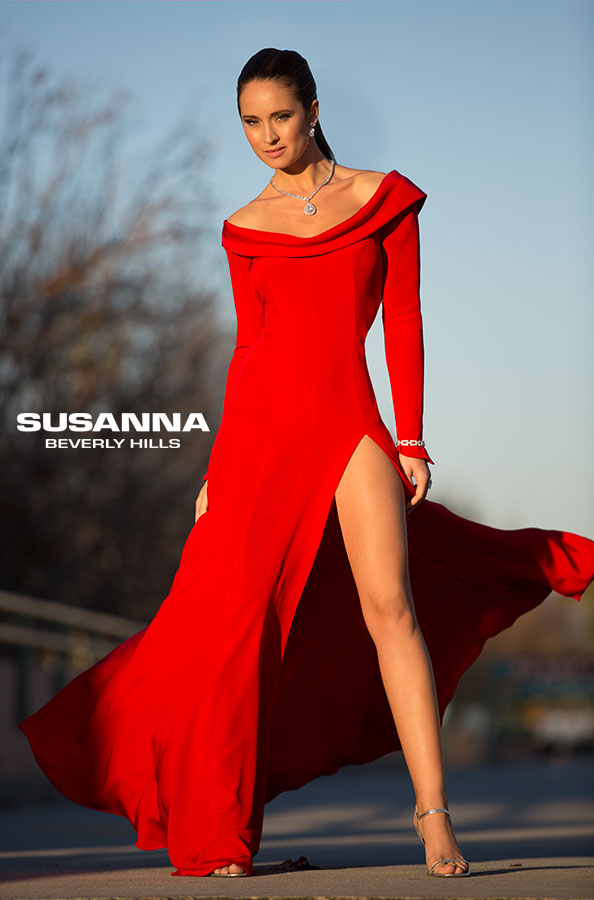 Red evening dress, perfect for red carpet events by Susanna Beverly Hills[/caption]