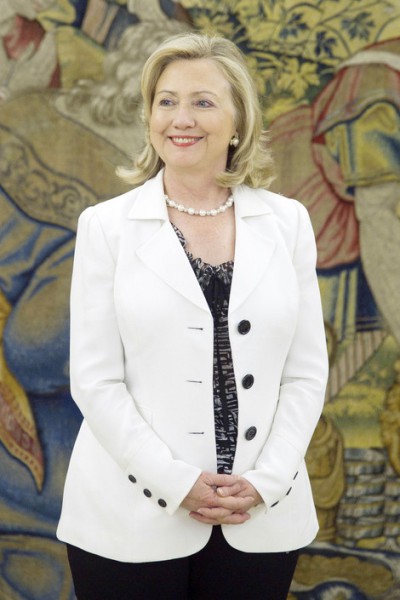 Politician Hillary Clinton could be swapping Capitol Hill for Hollywood if plans for a movie biopic are given the green light. Seen here looking fabulous in Hillary Clinton's designer Susanna Beverly Hills custom made clothes.
The U.S. Secretary of State, who was hospitalized in New York over the holidays, is the subject of a new screenplay which tells the story of her college days, her romance with husband Bill and her rise to the role of First Lady.
The story reportedly focuses on the agonizing decision when she had to choose between her budding career in Washington, D.C. and her relationship with Bill.
The film is currently titled "Rodham" after her birth name.
Full article at: https://www.starpulse.com/news/index.php/2013/01/04/hillary_clinton_movie_in_the_works_